Robinson Curriculum Vocabulary Exercises Set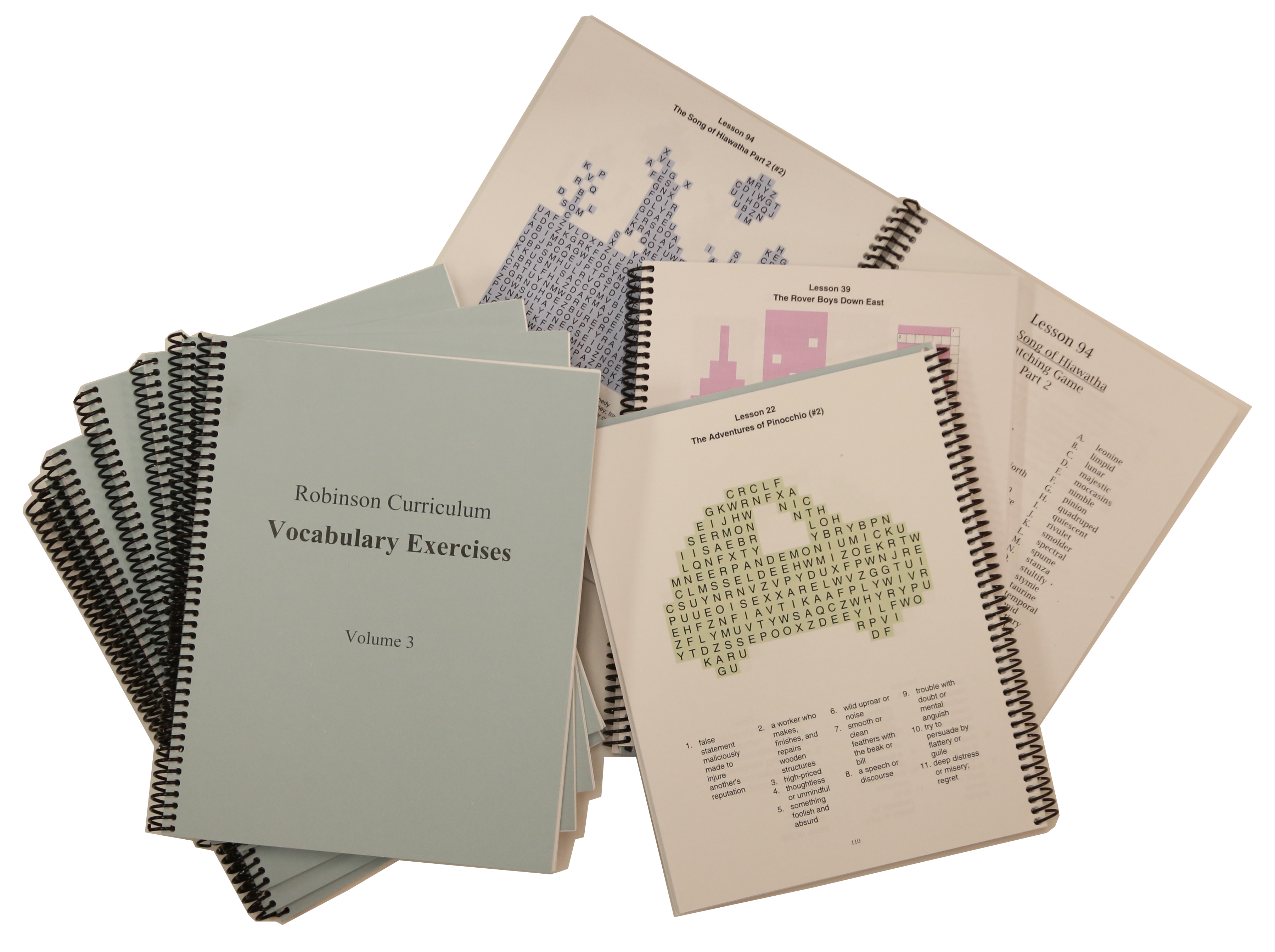 Vocabulary Exercises
Makes Vocabulary Words Easier to Learn

The Robinson Curriculum contains printable flash cards for the 6,464 vocabulary words keyed to the core read order of books from 4-150.  Each book has between 15 and 50 words with definitions and context sentences associated with it.  This vocabulary gives your child's mind active knowledge of a set of words that enable them to think and understand with greater clarity.
We now offer Robinson Curriculum Vocabulary Exercises that make learning and remembering these words easier and more enjoyable.   Each book has its own set, or sets of exercises.  Each of the words for that book are represented in every exercise and these include:
Vocabulary List - a list of the words and definitions
Word Find - containing the vocabulary words as clues
Crossword Puzzle - with clues to words across and down
Word Find - containing definitions as clues
Matching Game - matching words with definitions
The final volume contains the answer keys to all the exercises.
This is the most complete self-teaching English vocabulary course available.
The total cost of the entire 10 Volume, 1600+ page, coil-bound, set of Robinson Curriculum Vocabulary Exercises is $79.95 plus shipping.
Note: The Vocabulary Exercises are included in Version 2.2 of the Robinson Curriculum and can be printed out in its entirely from there.